Membership
The Society welcomes new members.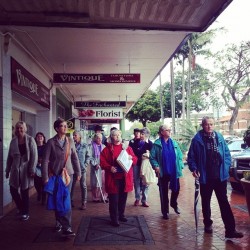 Benefits of Membership
Members receive a quarterly Bulletin, containing original articles, news, book reviews, interesting snippets, meeting dates, and details of new publications. Typically, the Bulletin is printed in colour and emailed to members. Printed Bulletins can be physically mailed for a small fee.
When we return to our building after flood remediation, members also receive:
free access to the Museum;

free access to the Library on Research Days with access to archival material for a reduced fee of $10;

one research day free of charge each month; and

quarterly meetings with guest speakers.
Membership Fees
Ordinary Members: $20
Family: $30
Student: $10
Corporate: $40
There is an additional annual Bulletin fee of $10 if you would like to receive a hard copy in the post.
How to Join
Please print out and complete the Membership Form, and forward along with your membership fee to the address on the form. Alternatively, you may pay your membership fee by Direct Deposit: BSB: 062 565; Account Number: 00801189; Reference: Your Name and the word "Membership".