Visit Us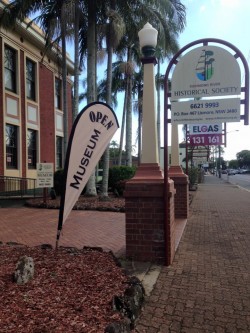 The museum is housed in the old Lismore Municipal Building at 165 Molesworth Street, in premises provided by Lismore City Council.
Parking is available on the street. Please note that although the Museum is on one level, it is situated on the upper floor of the building and access is available only by stairs.
Opening Hours
Monday, Tuesday, Wednesday and Friday 10 am – 4 pm. See our Facebook page for holiday opening and closing times, as well as special events.
Museum Tours
Tour leaders and educators can organise excursions and guides to the Museum by phone or email.
 School Visits 
The Museum welcomes visits by school groups. Bookings are essential.
To assist us to make school visits more enjoyable and rewarding, we make the following suggestions:
Pre-visit: It is advisable that there be a pre-visit to familiarise yourself with our collections and facilities. As there is no facility to provide students with tables, something hard to write on would be advisable.
Museum Tour Introduction: Please advise us if you require one of our custodians to give a short talk at the commencement of the tour and if there is any topic that you particularly need covered.
Costs: See Museum Admission below.
Groups: A maximum of 30 students can be accommodated at one time.
Supervision: As students have to be divided into groups to view the various display rooms, we would appreciate it if there could be a teacher and an adult supervisor with each group. With younger primary school student groups, an adult for each ten students is advisable.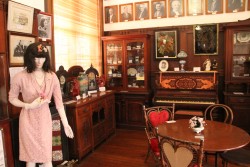 Museum Admission
Adults: $2
School students: $1
Children under 12: 50¢ each Primary School Groups: 50¢ each for students, $2 for adults
Secondary School Groups: $1.00 each for students, $2 adults